Olamide Odediran
---
Biography:
I am a poet with the pen name Uniqueeunice,am also a model who likes reading and writing.
---
Olamide Odediran's Profile
---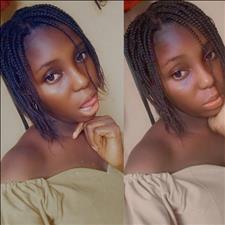 BlESSING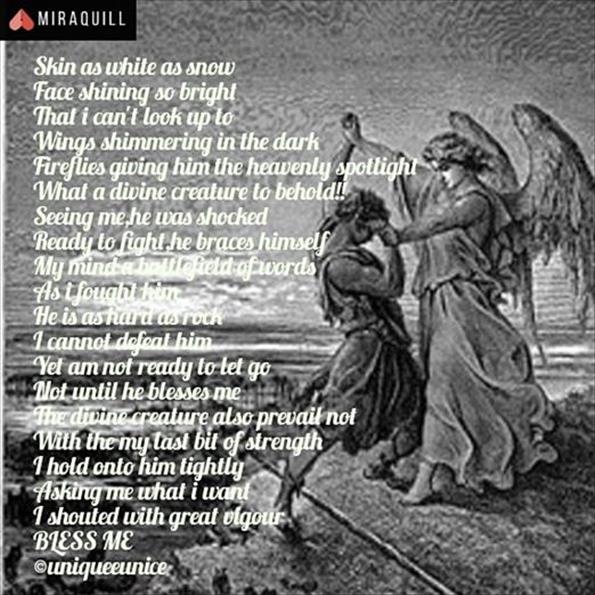 Since Iconography is the description of images,i interpreted this painting from the perspective of Jacob who fought with an angel in the bible.
Alone with my thought
When a swarm of fireflies buzz past me
Glowing in myriad of colours
I was captivated by their sight
Following the trail of their twinkle
Behold a sight so rare!!!
There he stand in his full glory
Skin as white as snow
Face shining so bright
That i can't look up to
Wings shimmering in the dark
Fireflies giving him the heavenly spotlight
What a divine creature to behold
I rushed towards him
To touch the divine beauty
I speed so fast
To feel the God's masterpiece
As i reach out him
My heart skipped a beat
He is not Human!!
Seeing me,he was shocked
Ready to fight,he braces himself
My mind a battlefield of words
As i fought him
He is as hard as rock
I cannot defeat him
Yet am not ready to let go
Not until he blesses me
The divine creature also prevail not
With the last bit of my strength
I hold onto him tightly
Asking me what i want
I shouted with great vigour
BLESS ME
©Uniqueeunice
Picture credit-Gustave Dore 1855
Trending Now
---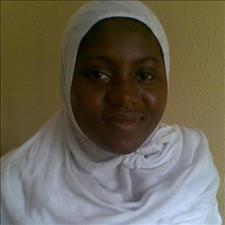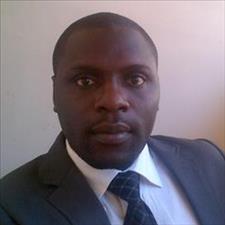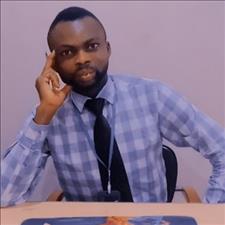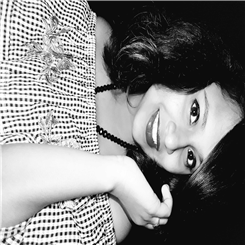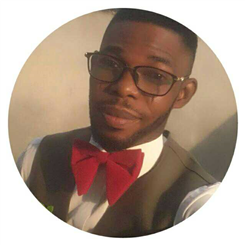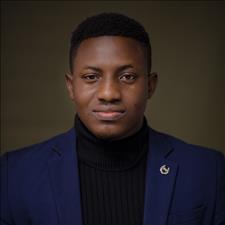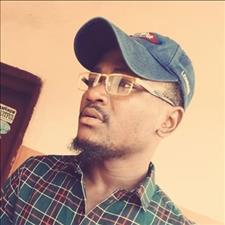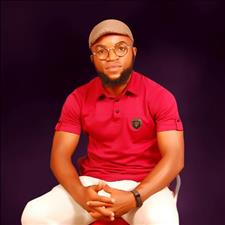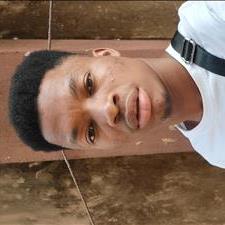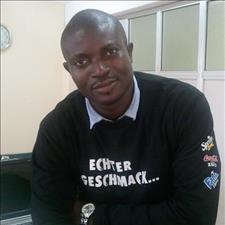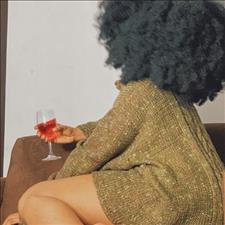 Recently Joined
---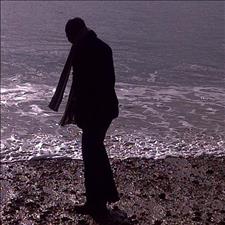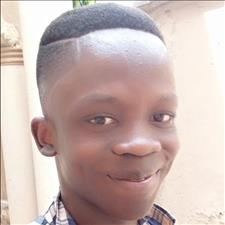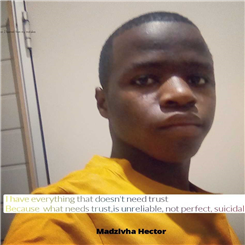 FPG Feeds
---
---